Wednesday, November 2, 2011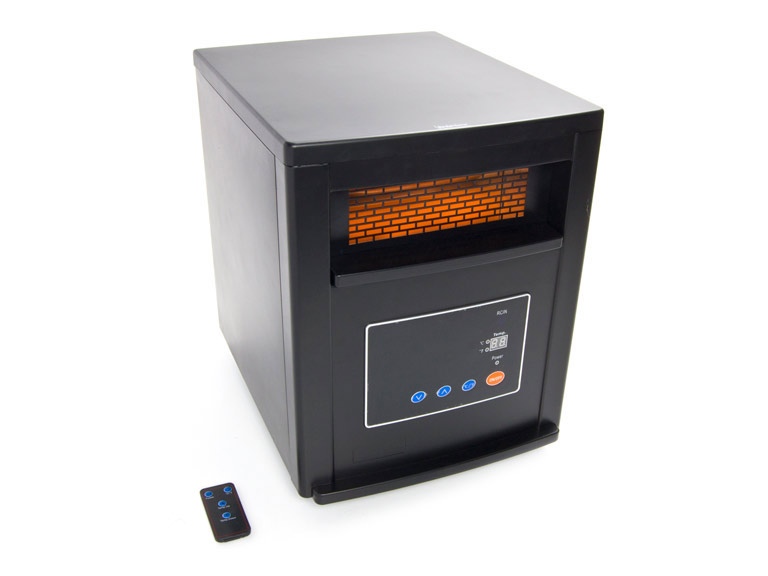 The Chilly Chair
Okay, tell her if she takes that reindeer out of her office, we'll let her have a lifeSMART Renew 1500-watt Cool Touch Infrared Quartz Heater
Charlotte? Hey, you got a second?
Of course, Son of Adam. Here, come sit beside me on my sledge. Let him pass, fawn, don't be foolish.
Yeah, that's cute, the plaster garden fawn there. Really went the extra mile on this gag.
Address me not so casual, Son of Adam. But your Ice Queen forgives you this once. Tell me, have you come to beg my protection against the coming winter snow? They say the thaw might never arrive, and each day my kingdom only grows in power.
Right. Well, Charlotte, I- oh, is that Turkish Delight? I gotta say, the level of detail here has impressed everybody. But I actually just came to tell you that Jack said it was okay if you brought your lifeSMART Renew 1500-watt Cool Touch Infrared Quartz Heater to work from now on. You know, because apparently you seem to be cold.
Ahaha! Cold? What nonsense. Come, Son of Adam, join me beneath these leopard pelts and tell me of the lands from whence you came.
They call my land the Accounting Department, Charlotte, and it's just beside the elevator you use every day. Listen, I'm not saying it's gonna feel like mid-August in here, but the lifeSMART Renew 1500-watt Cool Touch Infrared Quartz Heater runs pretty well, and it's designed seriously and for regular use, and it can even save you on heating costs. That last bit is what won Jack over. Plus there's this cool remote and if you get too hot, you just change the temperature or shut it down from your desk. Takes two seconds, it's easy.
My most loyal knight. You shall sit beside me in Cair Paravel, where we shall run the lifeSMART Renew 1500-watt Cool Touch Infrared Quartz Heater both night and day… for those who swear fealty to our alliance. Son of Adam, you shall be the Lord of all, second only to me! Tell me, tell me of your brothers, and the Daughters of Eve who even now plot against me.
Charlotte, don't take this the wrong way, but do you cosplay or something? You just must have put a TON of work into all this. I mean, those icicles are knitted out of blue yarn, it must have taken weeks. Don't you ever, you know, date? Do you have a cat? You've got a cat, right Charlotte?
Go now, Son of Adam, before my wrath grows.
Okay, then just let me know when your armies of the night need to be reimbursed or anything. I'll be in my cube.
Authorized for SquareTrade Extended Warranty
Warranty: 1 Year lifeSMART
Condition: New
Features:
Designed to evenly heat your home without reducing humidity or oxygen (does not dry out the air)
Infrared technology effectively uses less energy to produce even heat from floor to ceiling up to 1000 sqft
Maintain a healthy and comfortable living environment all while saving you money on your heating bill
(4) Commercial grade infrared quartz heating elements are non-combustible and offer even heat distribution (EdenPure heaters only have 3 elements)
Uses less energy to heat the rooms you use the most often in minutes
Simply plug into a standard 110V outlet and enjoy a clean healthy even heat
Does not require any parts to be replaced or costly service repairs like many other heaters do
Cool Touch Exterior Cabinet is made of fire retardant plastic, and is safe for kids and pets
One Heat Setting: 1500-watts

LED

display electronic thermostat with programmable temperature
Maximum Output: 1500-watts – 5100

BTU

Includes Safety Tip-Over switch
Lifetime washable filter
(4) Caster wheels allow for easy portability
Heat Chamber: Electroplated Stainless Steel
Remote Control with standard 3V lithium battery included
Technical Specifications:
Dimensions: 13.1"W x 16.5"D x 16.7"H
Weight: 26 lbs.
25,000 hour lifespan
Lifetime washable filter
6 foot power cord

UL

Listed
Power source requires standard 120V 3-Prong grounded (dedicated) outlet
Dual heating power levels:
– Low: 750-watts for 500 sq. ft. rooms
– High: 1500-watts for 1000 sq. ft. rooms
Please note that there is no control switch to change it from Hi to Low
– The heater's fan's speed is not affected by the High/Low settings
– The fan is designed to vent the heat at one soft, comfortable, and energy efficient speed
– When the set temperature is at 77 degrees or higher, then it automatically switches to the Hi setting, which results in warmer heat from the Heater
– When the temperature is lower, then it is in the Low setting, however the fan never changes speeds, the change comes from the internal heat output
In the box:
(1) lifeSMART Renew 1500-watt Cool Touch Infrared Quartz Heater with Remote Control – Model #: LS-HPTC15PB
(1) Remote Control with Standard 3V Lithium Battery
Owner's Manual
Price: $ 99.99